Group editor#
In the group editor, you can visually configure the behavior of virtual users during the execution of tests.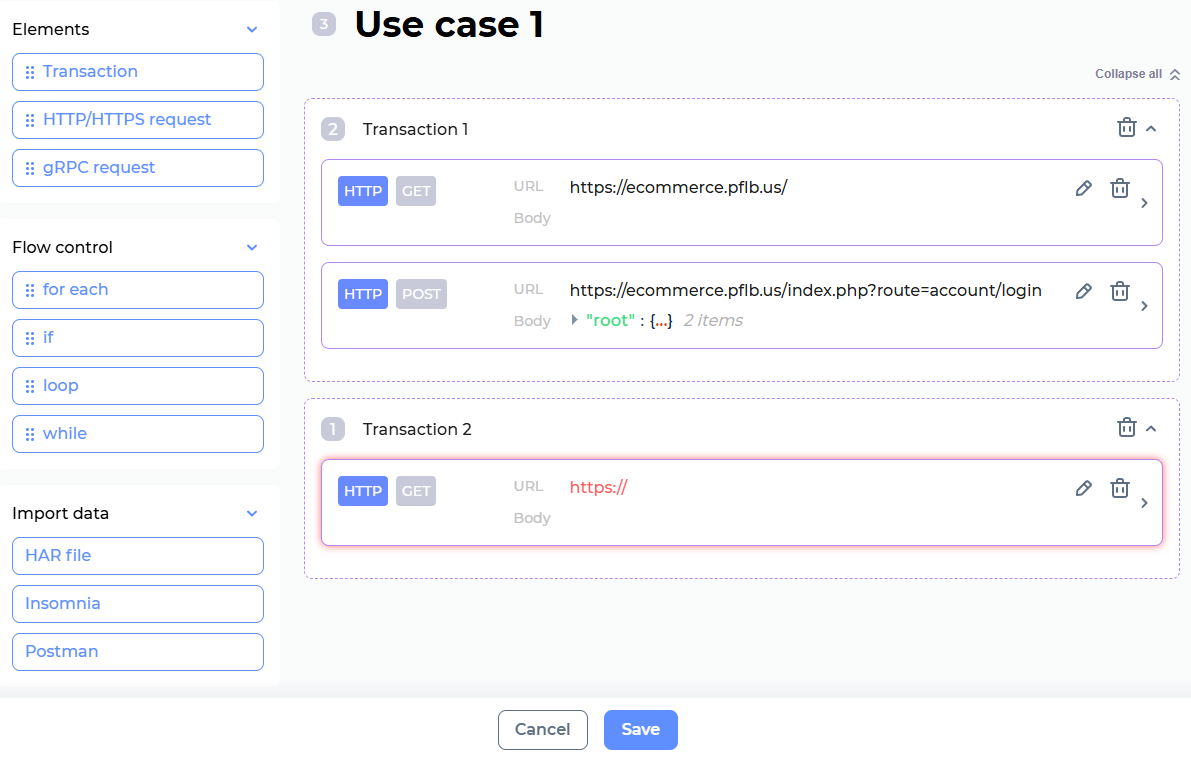 In the editor, you can create a logical scenario to emulate a business process or send RESTful API requests. Use Drag & Drop to:
add to the group:

change the order of the elements in the group.
For transactions and flow control elements, the number of nested elements is displayed, for example,

.
Information for requests is displayed when the cursor hovers over the icons:
Edit requests#
Go to the HTTP-request or click .
If you specify an incorrect URL or don't specify the URL in the request and click Save for the group, the request is highlighted red and the group isn't saved.
Add flow control elements#
Rename elements#
To rename a group or transactions, click on the name of the element and change it.
Delete elements#
To delete a group, transaction or request, click

.
To delete all groups, follow these steps:
Return to the Thread groups tab.

Click Actions ⋮ and select Delete all groups.